GP&D
RESEARCH & DEVELOPMENT GROUP
Combining the academic and professional experience of its founding partners, GP&D brings an innovative service provision
The consulting and project company arose from the will of its founding partners to invest in the Research & Development sector in Civil Construction, in the area of Engineering and Architecture.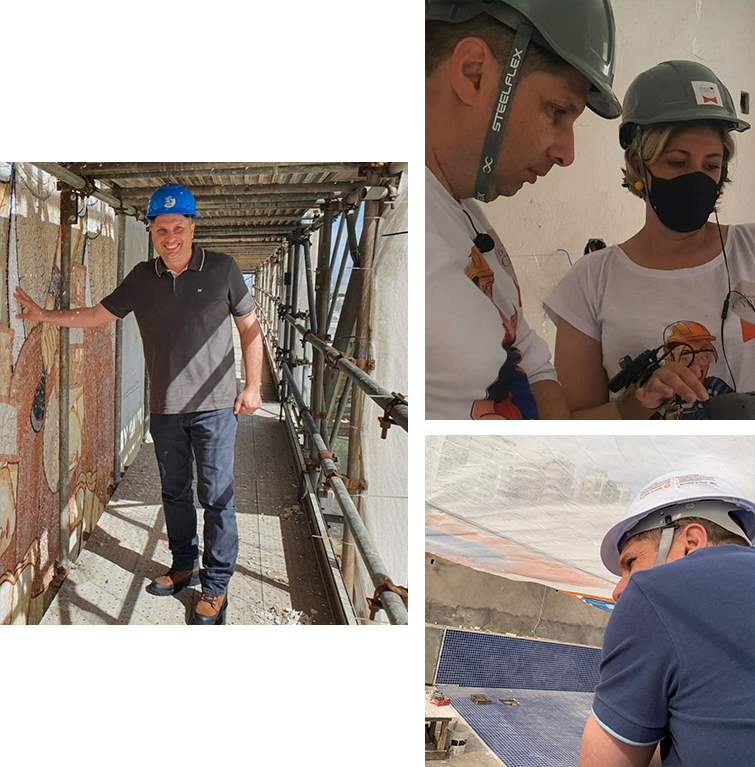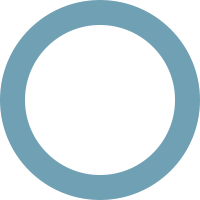 SERVICES
Management and Technology
Consulting
General technical courses in the area of technology
and production management of buildings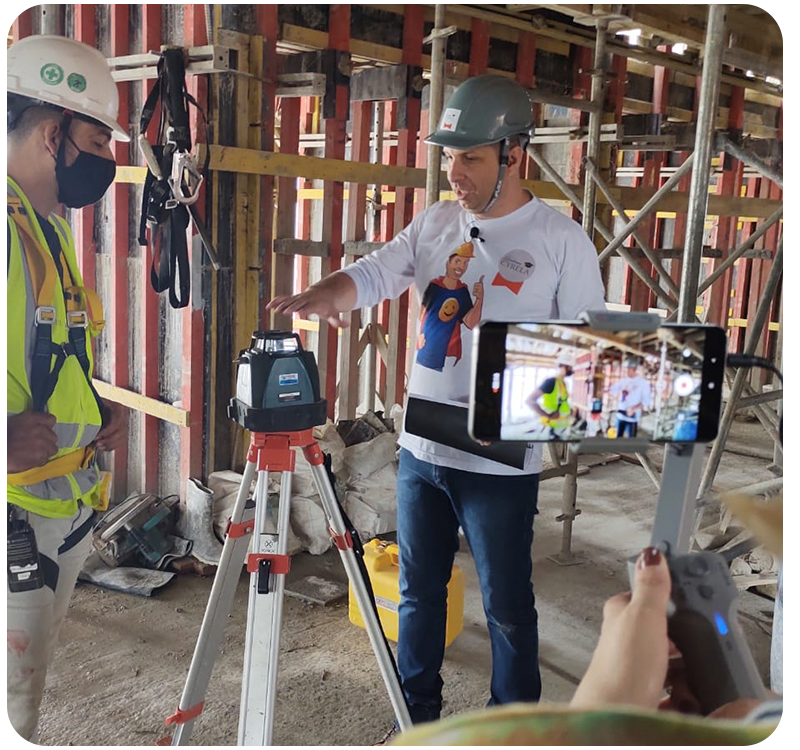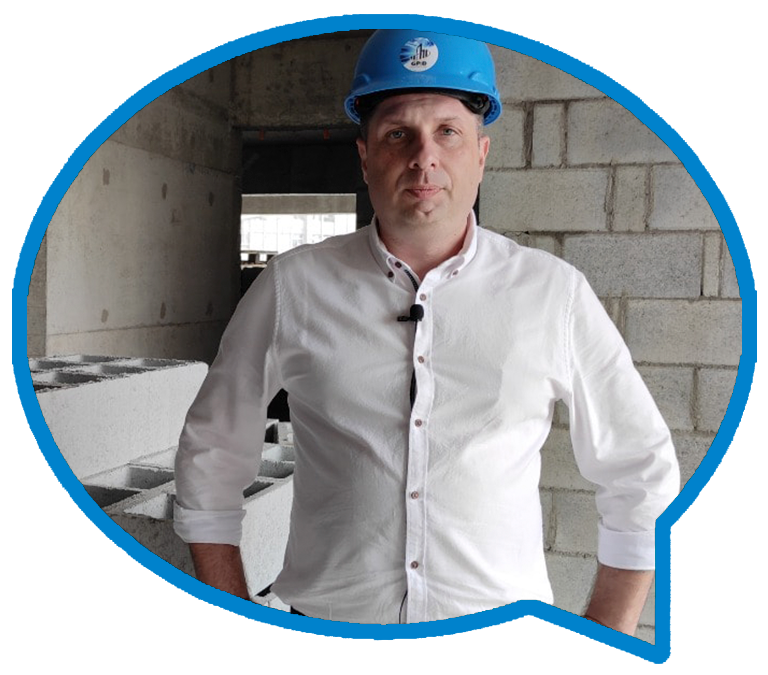 I met Alexandre Britez at the beginning of 2019, through the competent Engineer Juliana Pacheco.
In our first meeting, Alexandre already surprised with his technical knowledge and medium and long term vision. At that moment, I realized that it made sense to approach and seek new product and market developments.
The professional has great ease in moving through all levels of civil construction, from the execution workforce to the highest levels of management, always with humility, respect and clear communication.
GP&D goals converge with FCC / DunDun goals of using materials science to provide customers with success.
I also want to register here a special thanks to the entire GP&D team, you are a fundamental part of this trajectory. Thank you for the partnership and for providing me with the friendship of this great professional, Alexandre Britez. DunDun success has a big contribution from you. Thank you!
We met Alexandre Britez not too long ago, however, the construction company's approach to his work happened quickly.
The name of the company GP&D (Research and Development Group) already reveals its essence, the development of group / team work. I believe that it is for this reason that the institution is distinguished by its dominance over the most diverse disciplines.
Another fundamental point that makes Alexandre's work different is his practical experience in construction. Due to his trajectory, Alexandre perceives the analysis of the set of the various elements that make up a construction and understands the "pains" of the works.
With each new project, we are always surprised by its placement and guidelines. it is no wonder that some colleagues even ask us if he really "understands all of this". in my particular experience, I can assure you that, and the reason you stand out is precisely because you know how to work as a team, starting with Valéria. As a wife, partner and architect, I admire the value and treatment that Alexandre attributes to her, making a point of declaring. And it is not for less: her importance in the result of the work of GP&D is well known.
I believe that the name of the company GP&D (Research and Development Group), actually lives up to what is proposed, with an efficient leader, a motivated team and always helpful.
Martha M. Matsuda Ishikawa
A.YOSHII
"Our work needs to be divided between what kills and what doesn't." This speech by Alexandre marked me a lot and demonstrates his ability to prioritize.
I am honored to work with Alexandre Britez in the strategic partnership between Quimicryl and GP&D, collaborating on several projects.
I admire his simplicity, intelligence and the joy of celebrating and thanking each achievement.
Alexandre always ensures that the meetings are pleasant and end with smiles.
As our consultant, Alexandre deserves my best recommendation.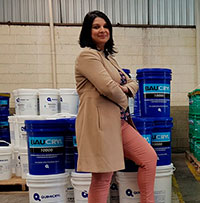 Cláudia Fernandes
Quimicryl
The partnership between GP&D and MZ3 Engenharia was born as soon as Alexandre Britez talked to us and showed his intention in formatting and creating GP&D.
We believe that in order to change Brazil for the better, it is essential to break paradigms in our sector and to encourage and apply technological development and research.
In this regard, the partnership between our companies has been extremely important in discussions about the Performance Standard, new technologies, technical training and potential changes for better productivity and lower cost in our works.
Considering all these points, plus the trust and management we have for Alexandre, GP&D is an essential partner for our development and evolution.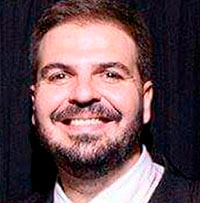 Felipe Manzano
MZ3 Engenharia
When Alexandre told me that he had the project of having his own consulting company, I thought he was starting a new journey with the potential for success, due to the professional he had graduated in the more than 15 years we have known each other.
GP&D comes onto the market effectively with the advantage of having one of the best technical professionals on the market.
Alexandre is very capable and competent, which makes GP&D bring a lot of "engineering" value to his clients. We have already developed many products in partnership and we were privileged to have GP&D technical knowledge to validate many of our software in AutoDoc.
The partnership between GP&D and AudoDoc intends to use our software in the specialized consultancies of GP&D, which can collaborate with activities to improve productivity in companies, taking digitization as a work platform, for engineering and architecture processes.
I met Engineer Alexandre Britez at USP, I as a student and he as a teacher in the Technology and Management in Building Production course.
The technical and didactic knowledge to pass on the experiences to the students was impressive. I learned a lot from him.
We met again at VITACON, where we hired Engineer Alexandre as a technical consultant in several projects, especially in relation to the Performance Standard, and also, process improvement and implementation of new technologies.
Engineer Alexandre has extensive technical knowledge in relation to building works, and his consultancy has brought VITACON excellent results in terms of costs and quality.
It was an excellent investment to hire Engineer Alexandre by Vitacon.